Alex Coal - Nun More Horny Than I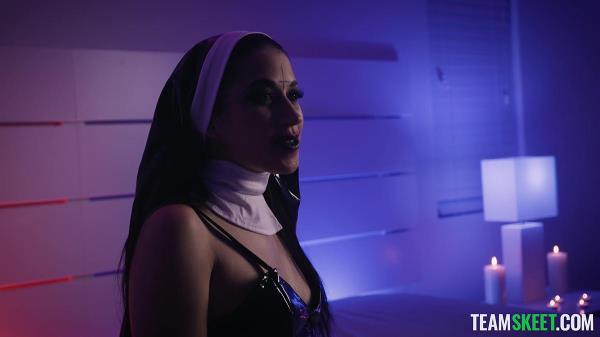 Genre: Black Hair, Blowjob, Cowgirl, Cum In Hair, Cum In Mouth, Doggystyle, Facial, Hardcore, Latex, Missionary, Natural Tits, Reverse Cowgirl, Teen, Toned, Trimmed Pussy, Vinyl, White, Wild
Format: MP4
Quality: UltraHD/4K 2160
Resolution: 3840x2160
Duration: 00:41:11
File Size: 1.54 GB

Description: Sister Alex Coal performs a ritual in the dark of the night but is taken hold by an evil spirit. Quinton James comes to the rescue only to find Alex as a demonic nun, who needs a serious dicking down. With no other choice, Quinton must fuck Alex back to her former self in the name of the Holy Spirit.
Related video: