Liv Revamped Aka Liv Aguilera Liv'S Second Gloryhole Video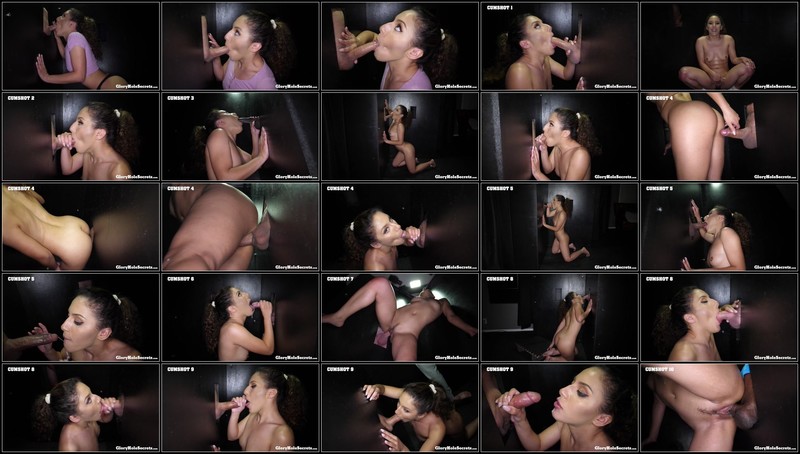 Genre: 10 cumshots, Bareback, Blow Jobs, Brunettes, Creampie, Cum in mouth, Cum Swallow, Deepthroat, Hairy, Interracial, Latina, Petite, Sex
Format: MP4
Quality: FullHD 1080
Resolution: 1920x1080
Duration: 00:54:30
File Size: 2.41 GB

Description: Few girls have been as popular as Liv when she made her debut, that's why she's back for a victory lap by popular demand from the fans! One of the reasons she is so popular is because she has such great energy. Liv is not back just to rehash what she has done in the booth before; she is here to meet some new challenges and try some new tricks with more holes than just her pretty mouth. That's not to say Liv won't still be sucking and swallowing the loads of a ton of strangers, but she will also be taking a couple loads in her pussy this time! Liv is very comfortable taking more than one penis per sitting; she likes gangbangs and group stuff a lot. A dog mom, Liv likes to spend time at home with her three pups, but when she goes out, Liv likes to let it all hang out. At just 4'11", Liv is fun-sized. One thing that is bigger on Liv, while maybe not still qualifying for fun-sized (but it's still a lot of fun), is Liv's amazing ass. It's one of the best in the business and is really a joy to behold. Her ass is so jaw-dropping that it's caused car accidents. Liv turns around in her interview to show it off in her ripped jean shorts, then we get to see a lot more of her butt once she gets down on her knees in the booth naked and starts sucking off her guys. Liv rates herself an "11" on the dick-sucking ten scale. Normally that's a red flag, but Liv is the one who can get away with setting expectations so high and living up to them (then blowing them away, literally). Don't take our word for it, watch her spankin' new gloryhole scene and judge for yourself. How can Liv build on her impressive gloryhole resume for next time? Her answer is "butt stuff." Leave it to Liv and us to leave something to look forward to on !
Related video: