Kourtney Rae Kourtney'S First Gloryhole Video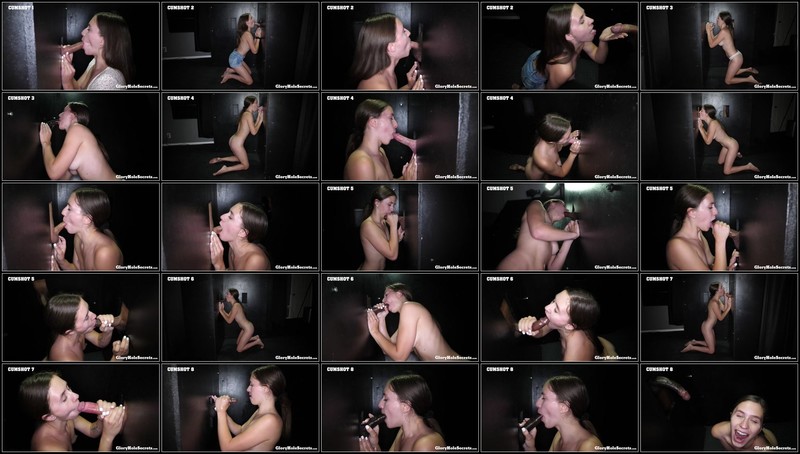 Genre: 8 cumshots, Blow Jobs, Brunettes, Cum in mouth, Cum Swallow, Deepthroat, First Time, Interracial, Petite, Shaved
Format: MP4
Quality: FullHD 1080
Resolution: 1920x1080
Duration: 00:36:17
File Size: 2.24 GB

Description: Kourtney is a 24-year-old country girl who absolutely loves sucking cock! Though you may detect a slight Texas twang in her voice from where she was born, Kourtney is a California girl who likes living in the woods where she can suck as many dicks as she wants as loudly as she wants and none of her neighbors will complain (especially the ones she blows). Despite her expertise in the oral arts, this will be Kourtney's FIRST GLORYHOLE EXPERIENCE. Most of the holes around Kourtney's house are filled with squirrels and gophers instead of a parade of hard cocks for her to suck off and swallow their loads. What's beautiful about Kourtney is she is such an unashamed cock demon. Her eyes light up when she talks about sucking and swallowing all that cum from the anonymous strangers on the other side of the wall. Fortunately she likes salty foods too, so that will certainly help Kourtney accomplish her mission in the booth today. A proud sub, Kourtney was very popular a few years ago in high school for giving handjobs and blowjobs to her fellow band nerds. After graduating, Kourtney tried to become a firefighter, but has recently moved on to playing with hoses in a different capacity. She only rates herself a modest seven or eight on the cock-sucking ten scale, but watch her gloryhole video and see how modest a girl Kourtney turns out to be. Tell us your rating for Kourtney in the comments and let us know if you want to see her back. We have a feeling it won't be too long before this smoke show is playing with more hoses again for another four alarm session in the booth on !
Related video: