Luna Mills Luna M'S First Gloryhole Video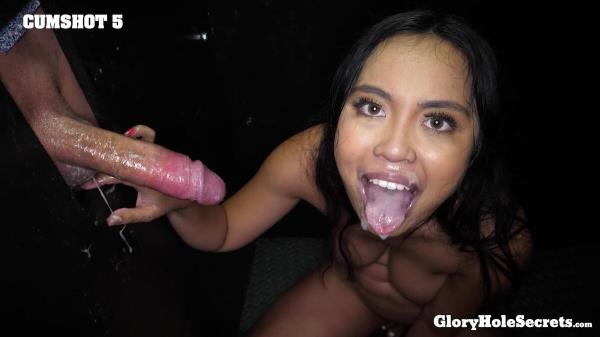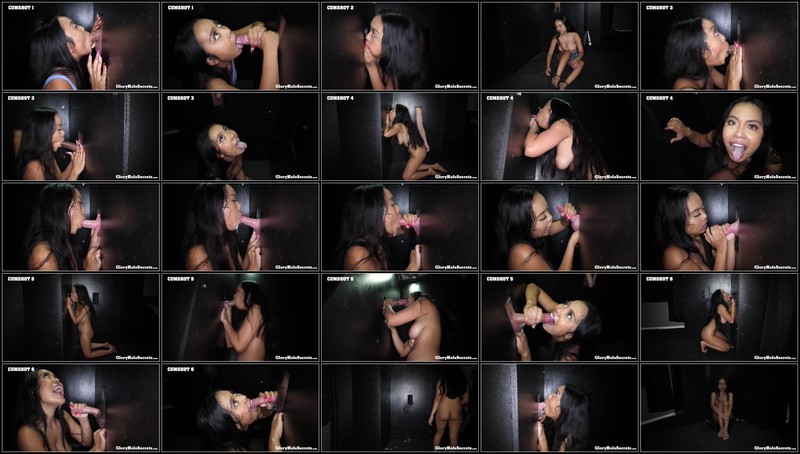 Genre: 6 cumshots, Asian, Blow Jobs, Brunettes, Busty, Cum in mouth, Cum Swallow, Deepthroat, First Time, Interracial, Shaved, Teen
Format: MP4
Quality: FullHD 1080
Resolution: 1920x1080
Duration: 00:37:59
File Size: 2.34 GB

Description: It's another smiling new face in the gloryhole this week with 18-year-old Luna doing her FIRST GLORYHOLE SCENE EVER! She is an exotic mix of Vietnamese and Cambodian who has an unbridled passion for sucking dick. Normally you wouldn't expect a girl with that background to be rocking an awesome set of natural 34Ds, but Luna flaunts them proudly on her 5'2" frame. Of course at her age, Luna is new to shooting and has only been in a handful of scenes. She has never had more than a couple dicks at the same time and nowhere near this much cum down her throat before. Luna produces a prodigious quantity of throat yogurt when sucking off her team of cocks today. It pools up below her as the cock count rises and she slips around in the two converging puddles under each hole. A definite sub and a pleaser, Luna gets off on satisfying a bunch of faceless strangers she'll never know or see again. She estimates she has sucked about 50 dicks in her life so far, so she is about to pad her stats by 20% today. Did we mention she's only 18? Luna likes to suck balls; she mentions it a couple times in her interview and proves it once she is down on her knees in the booth. That certainly helps back up her self-determined score of eight or nine on the cock-sucking ten scale. She was reluctant to even give herself a number because she is so humble. However, that is always the sign of a girl who gives an awesome blowjob. See for yourself as you watch her FIRST GLORYHOLE EVER, then share your rating in the comments below. If they're as high as expected, Luna will be back on her knees in no time sucking off another team of anonymous dicks on !
Related video: