Adrian Maya Scene 3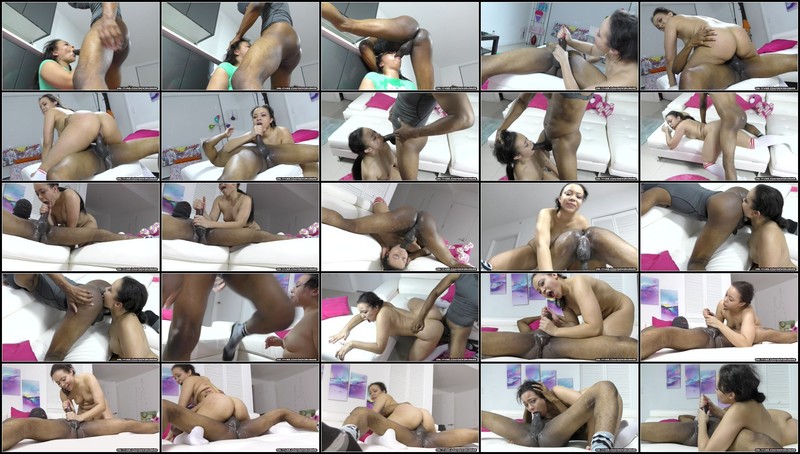 Genre: Gonzo Hardcore Deepthroat Gagging IR Rimming
Format: MP4
Quality: HD 720
Resolution: 1280x720
Duration: 00:45:28
File Size: 1.96 GB

Description: Adrian Maya is a sexy redbone. That's why she thinks she'd look really good in a music video! She's got all the tools: beautiful face, perfect skin, and 42 inches of ass! She turns heads wherever she goes. But just because a girl has a cute face doesn't mean she's perfect for a video right? So Adrian has to go through an audition, where she shows exactly how much she can strut her stuff on camera. She gives a very sexy strip tease and an unbelievable twerk session. Who knew someone this cute could twerk like that?!? Adrian seductively strips for the camera and shows off her beautiful curves, twerking and bouncing her huge ass! After all that stripping and twerking, you'd think that Adrian would be guaranteed the spot in the video, right? But there's a lot of girls who want to be in music videos, so if Adrian wants to be in this one, there's just one more thing she has to do...and that's give up her throat to some BIG BLACK DICK! Adrian sits down, half naked, pulls the director's dick out, and begins to DRAIN IT. Adrian starts sucking and stroking, and slowly, gradually starts to give up her throat. And once he hits the back of that throat...THE SPIT STARTS FLOWING! The director face fucks Adrian mercilessly, breaking her throat open and bringing out loads and loads of THICK STRINGS OF SALIVA! Spit and liquid runs down her beautiful face, ruining her makeup, and making him treat her even rougher. But the face slaps and the gagging just makes her even hornier, and craving even more! Adrian gets the director back in the end, pulling a massive load out of his dick, and milking the dick long after he cums, stroking and squeezing the sensitive head of the dick while he screams and squirms. After a performance like that...Adrian DEFINITELY earned the part in the video!
Related video: