Sofie Marie, Kyla Keys - Mistress Sofie Owns Kyla Keys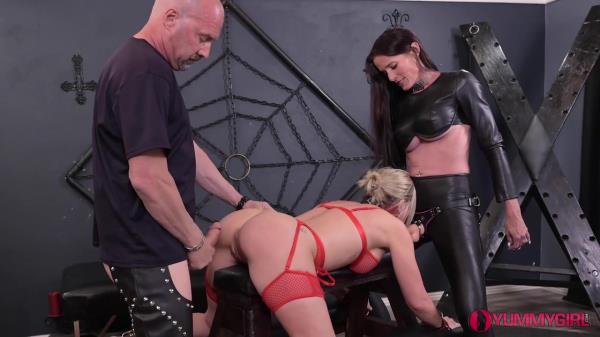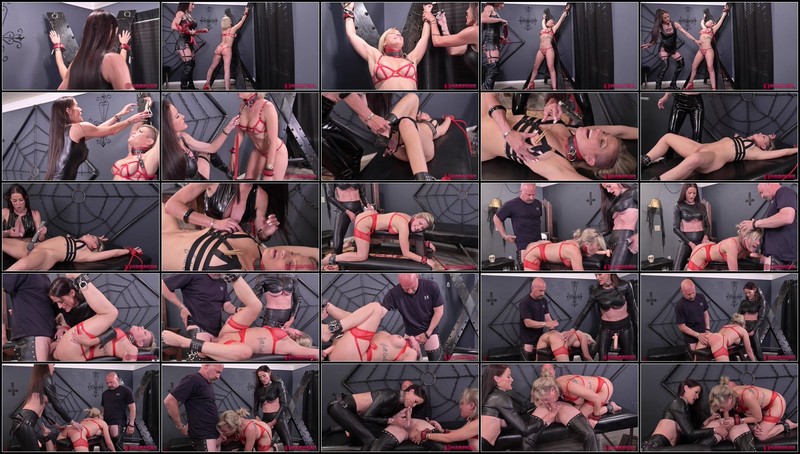 Genre: All Sex, Anal, MILF, Brunette, Big Tits, Fake Tits, Blonde, Short Hair, Big Tits, Tattoo, BDSM, Spanking, Lesbians, Pussy Licking, Toy, Strapon, Blowjob, Cum in Mouth
Format: MP4
Quality: HD 720
Resolution: 1280x720
Duration: 00:42:34
File Size: 1.26 GB

Description: Mistress Sofie has her willing subslut and slave Kyla Keys to punish and torment. She walks her slave with a leash, ties her to the X-Cross and flogs her pussy, and then she makes Kyla service her wet pussy! Mistress Sofie's slave, Kyla, is tied to a table, spread eagle! Sofie begins her sexual teasing by removing Kyla's panties. She then does her best to make Kyla orgasm! After putting clothespins on Kyla's perky nipples, Sofie licks and plays with Kyla's sweet, bald snatch. Then, Mistress Sofie uses a hitachi vibrator on Kyla as she convulses with pleasure! Mistress Sofie has a big surprise for her slave in training, as she fucks her with a strap-on, Master Spike enters the dungeon to give Kyla a real cock to pleasure. Mistress Sofie and Spike take turns fucking and face fucking Slave Kyla. Master Spike has high expectations for Kyla so he gives her a bare bottom spanking. Kyla is overwhelmed with the discipline and two masters and she cums uncontrolably. For her reward, Kyla is allowed to service Spikes big dick with her Mistress. Both of the girls are cum hungry so they snowball and share Spike's big load!
Related video: