Ashley Wolf & Penny Barber - Holier Than Thou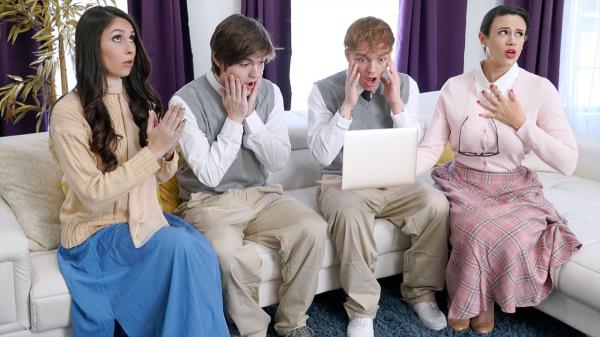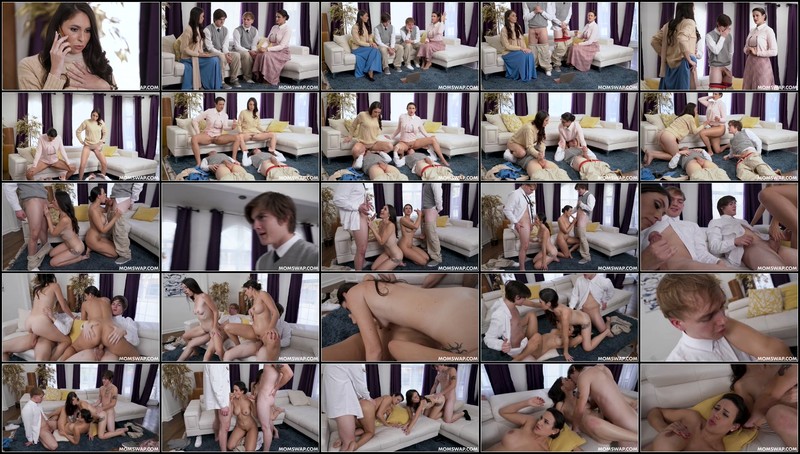 Genre: Big Ass, Big Tits, Black Hair, Blowjob, FFMM, Cowgirl, Cum In Hair, Cum In Mouth, Doggystyle, Facial, Foursome, Hardcore, Mature, Milf, Missionary, Natural Tits, Pussy Licking, Reverse Cowgirl, Skinny, Small Tits, Step Mom, Step Son, Tattoos, Toned, White
Format: MP4
Quality: FullHD 1080
Resolution: 1920x1080
Duration: 00:58:46
File Size: 1.31 GB

Description: After Tyler Crusie and Joshua Lewis are caught watching pornography at their highly religious school, their stepmoms, Ashley Wolf and Penny Barber, decide to teach them a hard lesson. Using creative techniques, Ashley and Penny want to ensure the two delinquent boys don't commit the same sin. Though the lesson turns out to be a hell of a time, and before they know it, Tyler and Joshua are fucking each other's and their own stepmoms.
Related video: