Kate Quinn, Emily Mayers Not Wasting Time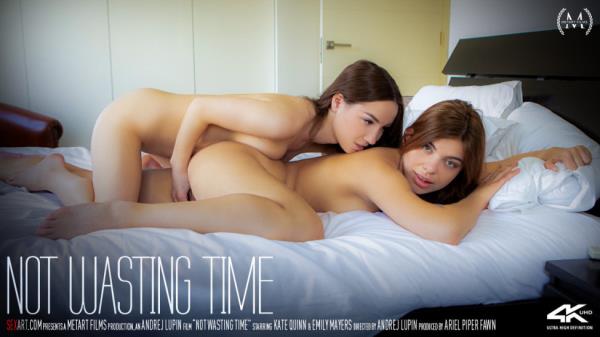 Genre: Pierced, Long, Tattoo, Bedroom, Shaved, Pussy, Ass Grabbing, Slim, Barefoot, Brunette, Breast Holding, Lesbian, Cunnilingus, Breasts, Girl-Girl, Yoga, HDRip
Format: MP4
Quality: FullHD 1080
Resolution: 1920x1080
Duration: 00:24:20
File Size: 1.37 GB

Description: Passionate lovers Emily Mayers and Kate Quinn stumble out of the elevator in a torrid embrace, as Andrej Lupin's hot lesbian move "Not Wasting Time" begins. They don't break their kiss as Emily pushes Kate against the wall, caressing her lovely breasts. In the bedroom, Kate straddles her sweetheart, sucking her nipples voraciously, then peeling off her tight yoga pants and going down to lick her shaved pussy. Emily moans with excitement as Kate's talented tongue and fingers drive her wild, giving her peak after peak of bliss. They move into scissors, rubbing their wet pussies together sensuously; Emily is breathless with pleasure as Kate fingerbangs her from behind, until she's overwhelmed by an intense orgasm. Now Kate rides her girlfriend's fingers, climaxing as Emily sucks her sensitive nipples. She lies back, trembling, as Emily makes her orgasm over and over again.
Related video: