Scarlett Jones & Catherine Knight Sirens Sirens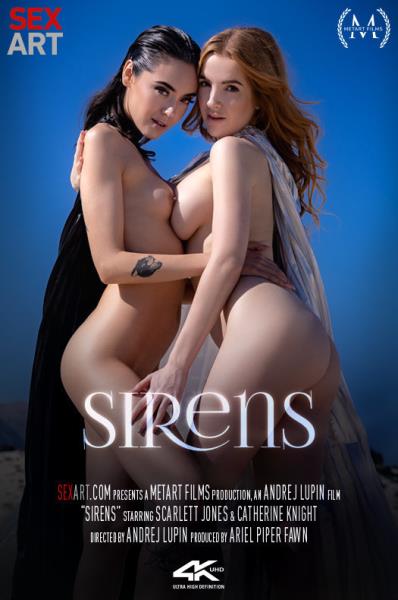 Genre: Lesbo
Format: MP4
Quality: FullHD 1080
Resolution: 1920x1080
Duration: 00:21:24
File Size: 1.20 GB

Description: On the sun-drenched island of Lanzarote, two beautiful "Sirens" move gracefully against the azure sky. As Andrej Lupin's erotic lesbian movie begins, voluptuous redhead Scarlett Jones is naked except for shimmering silver wings that flutter in the wind. She's joined on the shore by raven-haired temptress Catherine Knight, whose black wings stream behind her slender body dramatically. Drawn together by a powerful force of attraction, the girls embrace, their lips meeting in a passionate kiss. They sink down onto the sand together, hands roaming amorously; Scarlett lies back, and Catherine lavishes attention on her big breasts, lapping at her nipples before continuing down to the soft red hair that crowns her sex. Scarlett moans softly as her lover licks her pussy, her cries of pleasure rising above the sound of the crashing waves. After an intense orgasm, Scarlett sucks Catherine's pierced nipples while fingerbanging her, driving her to fever pitch. They move into scissors, rubbing their wet pussies together sensuously, until they climax together in a sticky explosion of ecstasy.
Related video: