Charlie Valentine Gangbang Creampie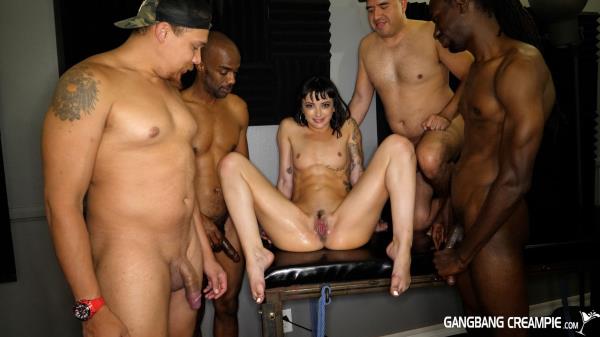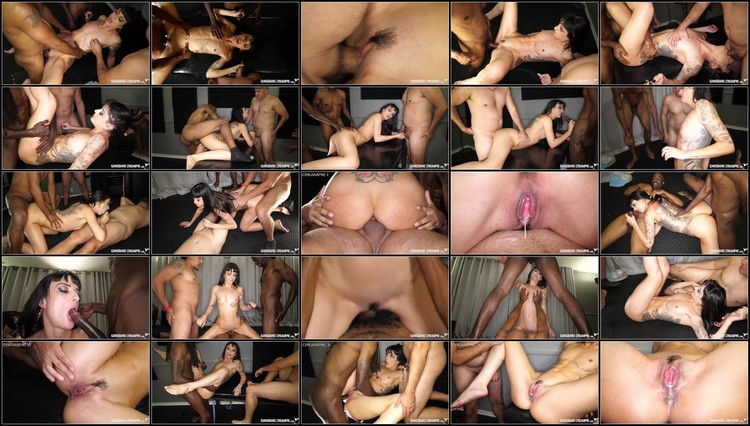 Genre: Cowgirl,Creampie, Doggy Style, Earrings, Hairy Pussy, Interracial, Multiple Creampies, Natural Tits, Pussy Close Closeup, Reverse Cowgirl, Small Tits, Trimmed
Format: MP4
Quality: FullHD 1080
Resolution: 1920x1080
Duration: 00:38:05
File Size: 1.69 GB

Description: Charlie's perky boobs just beg for a view from below, and that's exactly how her gangbang begins. She is surrounded on the pedestal by FIVE COCKSMEN for her FIRST GANGBANG for GangBangCreampie. Those permanent T.H.O. (Titty Hard-On) nipples look just as majestic from above as they do from the sides. Since Chris was the GUESS THE V winner this week he gets to be the lucky first diver into Charlie's wet pussy. It's pretty impressive how Charlie has only been in porn for a few months, but she is very experienced even with the very low body count (under 50 guys). One of the many things she knows how to do right is to keep her mouth, hands, and pussy full of dicks at all times as the Cocksmen make their first rounds inside her. Charlie's inner dirty girl comes out to play as she lets the Cocksmen spit in her mouth and tie her legs down while she gets pounded. The cocksmen maneuver her into all sorts of positions, even into a pretzel, while keeping her on the pedestal. Nacho and Solo flip her over and spit roast her for a while while she screams with pleasure. Now time for the pies. Charlie rides Nacho in cowgirl and he fills her up with pie #1. Rex comes in shortly with pie #2 in missionary. Solo is up next and picks up Charlie to place her back on the pedestal for creampie #3, with Chris coming in close with #4 seconds after. There is so much excess cum oozing out of Charlie's pussy that some of it ends up on the pedestal. No worries. Charlie is a happy sub and is probably going to clean that mess with her tongue. Finally the Cocksmen surround Charlie for the group shot, not quite I.G.-friendly with all that cum still dripping out of Charlie's well-fucked pussy and making stringers down to the floor. All of Charlie's hotness could not be contained in just this one gangbang. We need to see more next time, that is if you vote her back. She has more tricks and more holes. Just imagine what she can do with them! Keep using your imagination and dream for a week as we prepare another gangbang hottie next week on THE WORLD'S BEST FIRST GANGBANG, !
Related video: