Gabi Gold Gabi'S First Gloryhole Video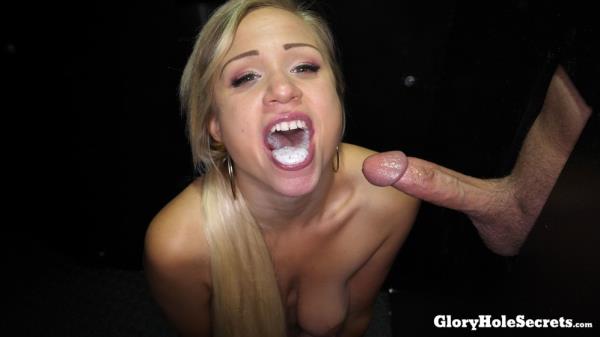 Genre: 11 cumshots, Blondes, Body Builder, Cum in mouth, Cum Swallow, Deepthroat, Interracial, Shaved
Format: MP4
Quality: FullHD 1080
Resolution: 1920x1080
Duration: 00:47:45
File Size: 2.11 GB

Description: Guten Tag from Gabi Gold as this 24-year-old German newbie joins us for her FIRST GLORYHOLE experience on-camera! She had some practice in Germany at a few sex parties, but there she knew the guys on the other side of the wall, so that doesn't really count, right? We don't think so. Gloryhole semantics aside, Gabi is a promiscuous little vixen. She says she stopped counting how many dicks she sucked about two years ago because the numbers just got too high. However, she has covered a lot of ground in a very short span of time. Gabi did not suck her first dick until she was 18. We find the late bloomers often turn into the overachievers. She also prefers an aggressive sucking style over a slow, romantic blowjob. That might help explain her 100% accuracy in sucking off all ELEVEN STRANGERS' DICKS today. We learn between cumshots #3 & #4 that Gabi has a cute nickname for her pussy; she calls it Pocahontas. Her mouth game was so strong today, Gabi didn't even need Pocahontas to get off her ten little Indians. Well, ten plus one for ELEVEN CUMSHOTS down her throat! At the conclusion of her real FIRST GLORYHOLE experience, Gabi tells us it was much more fun not knowing who the guys were on the other end of the gloryhole. She'll have to come back next time she is in the States for another round on her knees. If you liked what you saw here, check out Gabi's first gangbang on too. We gave Gabi all sorts of firsts on her inaugural tour of the U.S.
Related video: